Do you know that you can buy Australian-made pharmaceutical and health products online directory from Australian retailers and get them shipped internationally to your country without paying riduculous handling fee on the top of the normal retail prices?
Australian-made Pharmaceutical and Health Product Retailers
The retailers introduced here sells Australian-made pharmaceuticals and health products that include vitamins, baby formula, alternate medicines, manuka honey, organic foods and more. They also sells many international brands (made outside Australia).
There are no hidden costs with the prices you pay. Your will buy from the reputable Australian businesses directory. What you will pay is what is shown on their shopping site. The prices are the same as those for the local consumers in Australia. No extra handling fee would be charged to international customers.
You can place an order and pay online, and get your purchases delivered to your door. They have Chinese web pages. If you read Chinese, everything can be done in Chinese.
These retailers offer the following products:
Products:
Makeup products, beauty and skin-care products, maternity and baby care products, men's care products, hair care products, baby formula, medicines, kangaroo essence, lanolin cream, pregnancy and nutrition suppliments, placenta cream, collagen cream, organic baby food, organic cosmetics, propolis capsules, manuka honey, pawpaw ointment, emu oil etc.
Famous Australian Brands:
Blackmores, Swisse, A2, Emu Tracks, SuKin, Unichi, Bio Island, Cemoy, Bellamy's, Bubs, Ego QV etc.
Here introducing major Australian online retailers who ship their products overseas.
Pharmacy Online
Pharmacy Online is an Australia's pharmaceutical, healthcare and nutritional e-commerce company. The company was established in 1998 and is now one of the largest and most popular online pharmacies.
Pharmacy Online deals directly with international customers online. It has a large number of Australia's best-selling baby formulas, supplements, maternal and child products, skin care, nutrition and health products, household products, etc. .
Their online shop accepts payment through credit cards, PayPal, Alipay and UnionPay. They have customer support desk.
Their selling points are; direct delivery from Australia, convenient payment options, quick customer support service and genuine product guarantee.
Chemist Direct
ChemistDirect is Australia's largest online retail pharmacy.
Their main products are health care, pregnant women and babies, skin care, food, perfumes and other products. They operate direct mail services to China and support credit card, PayPal, Alipay and UnionPay payments.
Chemist Direct offers a huge range of products under the following categories: Nutrition, Baby Products, Beauty Supplies, Skin care, Personal care, Snacks/Drinks, Emergency care.
Aussie Health Products
Aussie Health Products is Australia's well-known vitamin and natural health retailer.
They have the huge range of homeopathy products and health supplements. If you do not find what you want at other retailers, try Aussie Health Products. They also sell vitamins, organic food, cosmetics and other health-conscious products.
Aussie Health Products Shopping Site
Summary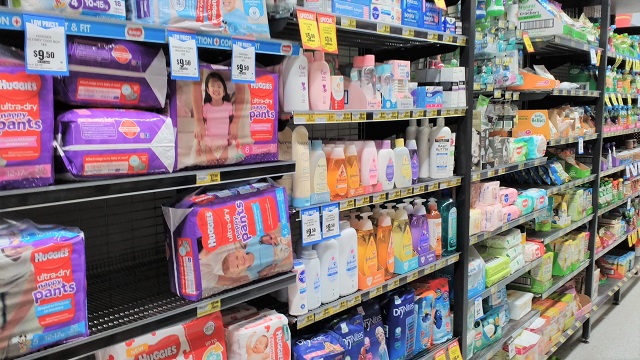 The popularity of Australian grown and made products remains strong among the Asia-Pacific countries because of the reputation for producing the best quality and safest products in the world.
Lately, more and more Australian retailers are thriving to provide opportunities to make their quality products available to people outside Australia.
Because of these efforts made by Australian retailers, Australian products have become available at more affordable prices now.
Some of them like Pharmacy Online and ChemistDirect have even developed their Chinese online shops, aiming to capture the Chinese consumer markets.
Buying from these reputable Australian retailers will save you a lot of money and you will never you will never be given a counterfeit product.