The Japanese motorcycle culture is unique especially the ways they customise their motorcycles and the after-market parts available within the domestic Japanese market are something out of ordinary for people outside Japan.
Deus Ex Machina started in Sydney, Australia as a custom motorcycle maker. While their custom bikes are their originals, they have adopted the ways the Japanese custom bike owners built their bikes and they still use Japanese after-market parts to build their flagship bikes. Those parts include Daytona and Kijima, the most famous Japanese after-market motorcycle parts brands.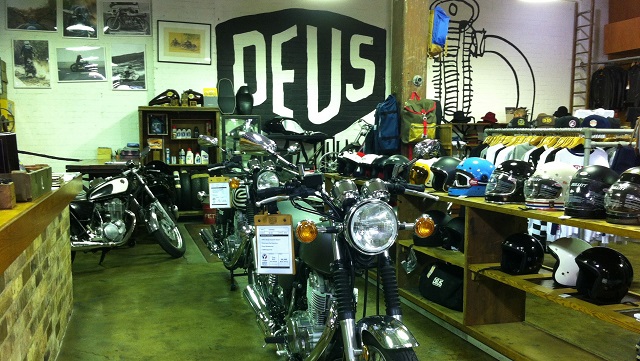 Deus has now has shops around the world and is present in Japan as well. Their apparel products are popular among the young Japanese trendsetters.
Backed with Deus's success, the Japanese custom motorcycle parts are sought after in the countries outside Japan. I have sold many used Japanese aftermarket parts and gears I used to own on eBay to the US, Australia and the other countries.
Here are some major after-market motorcycle brands in Japan:
Daytona
Kijima
Kitako
Posh
Popular Modification Base Bikes
Among Yamaha SR and TW, and Kawasaki W series, Kawasaki ZR (Zephyr) series are popular base bikes for modification in Japan.
I live in Austtralia and used to own a Kawasaki ZR750 Zephyr.
Kawasaki ZR750 Zephyr is not a popular bike in Australia. In Japan, where I am from, Zephyr is one of the most popular bikes and they have three variations, ZR400, ZR750 and ZR1100. Among them, the 400cc variation is most popular, followed by 750cc.
After Kawasaki stopped producing Zephyrs in 2008, these variations become more popular and the prices of the second-hand bikes hiked. They are still valued at a premium among the enthusiasts and the revivals of Zephyrs have been longed for.
For that reason, there is a wide variety of after-market parts available in Japan for Zephyrs. I imported most of the parts from Japan.
Among the ZR750 owners in Japan, this style of modification to make it look like Z is extremely popular.
I followed the examples of these Japanese custom bike freaks to modify my Zephyr.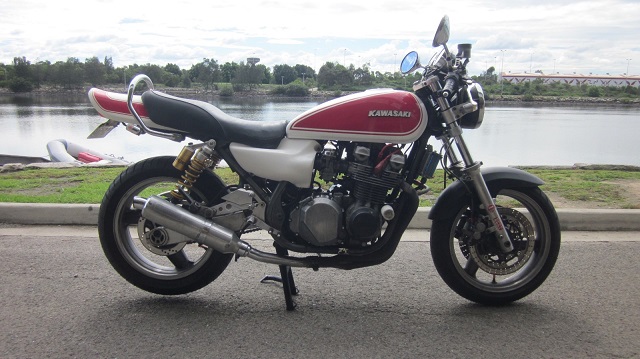 This bike used to be my reliable daily commuter. I loved this bike and spent a lot of time on it. I have sold the bike due to family reasons.